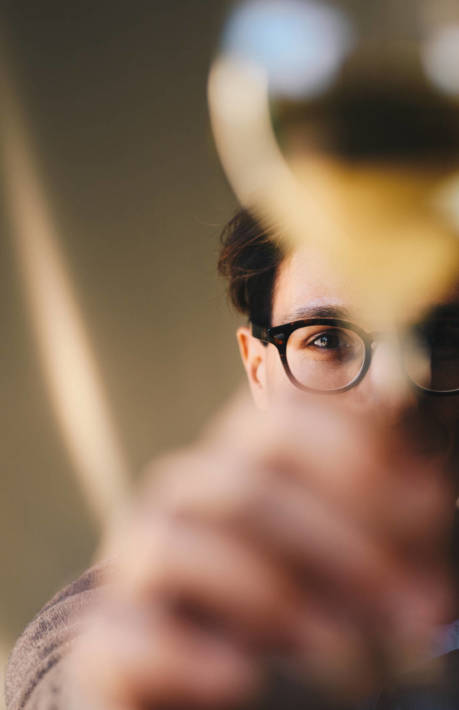 WINE TASTINGS AND VISITING THE VINEYARDS
In Bonassola human hand has designed the elegant geometries of the ranges and the vineyards which climb the sun-kissed steep slopes breathlessly. Here it lingers the smell of saltiness and must, here the vites suck in vital essences with their roots, fill the grape, lead them to full maturation. The wine that comes from them holds a truth full of emotions an certainties. In this perfect world, the farmer offers moments of rural industriousness, tradition, millennial cultivation knowledge.
He's the creator of Bonassola and any other Ligurian spot sublime landscape, to discover thanks to walks and tastings.
The tour will start from our Cellar in the San Giorgio area seated at 400 mt a.s.l. with a sea view of Bonassola, visiting our organic vineyards, going up a typical narrow street between old houses and orchards. An extraordinary visit of the water front various plots where Davide and Giuseppe will illustrate the cultivation method, culture and local history. Between the rows of vines we will discover also the blackberry and organic raspberry cultivation along with a wonderful apiary with over 300 thousand bees.
Davide and Giuseppe will also tell you about the restoring projects of ancient heritage grape varieties in his lands. Ending with the visit at the downhill waterfront Cellar and with tastings of Ca du Ferrà wines in the garden, paired with seasonal products.
Tours last about 2 hours and take place on request from April to August. It is mandatory to wear trekking boots or sneakers. It is recommended to wear sunglasses, a sunscreen and a hat.
Meeting place and start of the tour is Ca du Ferrà Wine&Tasting Cellar, seated in Via Nuova per San Giorgio, 27/Bis in Bonassola. You can book a shuttle service to/from the Bonassola train station with an extra 5€/person. Mandatory reservation at least 24 hours before the desired tour.
WINE TASTINGS AND VISITING THE VINEYARDS
basic
Tour of organic vineyards
Tasting of 3 wine with seasonal products
premium
Tour of organic vineyards
Tasting of 4 wines with seasonal products
sommelier
Tour of organic vineyards
Tasting of 5 wines (with 1 passito wine) with seasonal products
luxury
TOUR OF ORGANIC VINEAYARDS
TASTING OF 6 WINES with 2 PASSITO wines served with seasonal products and TRADITIONAL SWEETS
SLOW&CHIC PICNIC
A relaxing relief to enjoy the amazing view lying on soft and comfortable cushions.

A lovely basket to enjoy a delicious lunch with organic products and a bottle of wine from our selection. As the last a glass of passito with fresh fruits and a traditional dessert

Book your wine experience
subscribe to our newsletter
Get the latest news and updates