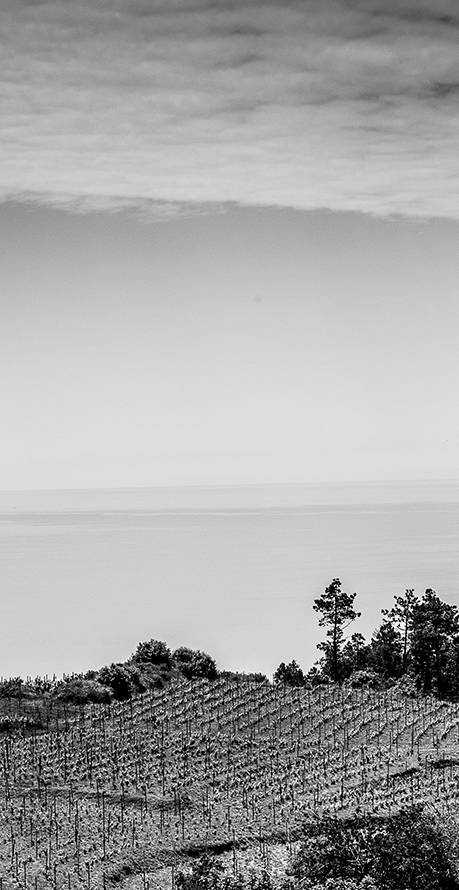 The vineyards
Over here the vines, which are grown in rows and with pergola methods, they face the sea and are kissed by the sun and the salty breeze. All Cà du Ferrà vineyards have a southern exposure, spreading across a 4 hectares space and developing in four different municipalities: Bonassola, Levanto, Vernazza and Riomaggiore, actually including the Cinque Terre National Park protected area. The farm's effort increases, as a consequence of land fragmentation, in a territory where viticulture can be considered nothing less than epic per se. This natural landscape, where grassy waves, the notorious "terrazzamenti", meet sea waves, makes up for all the hard work.
Whole of Cà du Ferrà vineyards are multi-vatietal, with Vermentino, Albarola and Bosco among the white ones and Sangiovese, Merlot, Ciliegiolo, Syrah, Granaccia and the rare dark Vermentino as concernes the red ones. Uniquely the vineyards in Riomaggiore are completely grown with Bosco variety, and can be reached only by a 4 minutes monorail ride, which is a typical "little train" introduced in this territory in the '80 to assist the viticulture process, becoming itself an attraction.
The area microclimate features mild temperatures and a consistent breeze which rocks the vines, making it easier for the grapes to grow lush. Altitude is constant between 350 and 400 meters a.s.l. everywhere, dropping down to 50 meters only in Riomaggiore, where the closeness to the sea provides the vites with minerality and stony flavour more than everywhere else.
The wine cellar
As any other winery, Cà du ferrà has entirely focused its business on the wine Cellar, too.
This recently built little green cottage, opened in Spring 2018, is sited in a location in San Giorgio easy to reach, right under the Bonassola vineyards area.
The new Cellar, engulfed in an olive grove and surrounded by aromatic and fruit plants, overcomes a roadside gentle hill, at 400 meters a.s.l. It only houses steel tanks made especially for preserving aroma's scents and typical characteristic, which can be found in the wine glass that one can taste on site, if pleased.
In fact, Cà du Ferrà Cellar, is not just the centerpiece that the farm's wine production revolves around, but also a living place where raising a glass is appropriate at any times. It is open every day, welcoming friends and fellow wine-makers, along with all those who want to take part at a tasting right here or pay a visit to the vineyards. Maybe even attend to public, educational occasions, or simply chose this location to host private events. Including weddings.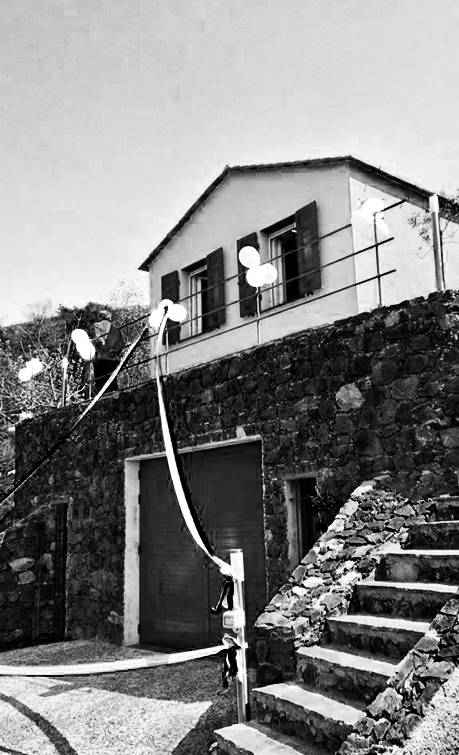 subscribe to our newsletter
Get the latest news and updates